Why is it important to replace missing teeth?
A missing tooth should always be replaced, because the unity of your denture is disturbed. The teeth on either side of the gap will tilt and drift, while the teeth in the opposing arch (antagonists) will erupt over the chewing plane and have an adverse effect on the jaw joint. The supporting structures are overloaded, which leads to the mobility of other teeth. Depending on the type and location of the gap, here at Dentoplant Clinic we can offer a wide range of tooth replacement. We will choose you the most appropriate solution at the consult visit.
Options for tooth replacement in the following conditions:
I. Replacement of a severely damaged crown without missing teeth
For a damaged crown: Zirkonium metal free crown or veneer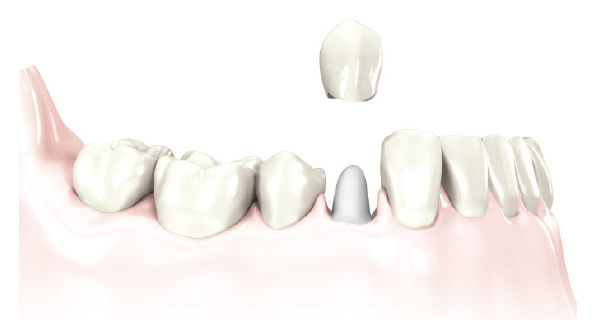 You need a jacket crown if the damage to the tooth due to decay, trauma, wearing or erosion is so extensive that it cannot be corrected by simply filling the tooth.
Why should you have a Zirkonium metal free crown?
Due to its excellent aesthetics, we can achieve a natural look. It does not contain metal, thus we can prevent allergic reactions. It fits precisely and provides excellent function. It is exceptionally durable.
What are the benefits of Zirkonium metal free restorations?
aesthetic look
durability
metal-free
suitable for patients with metal allergy
shoulder preparation for crowns
perfect fit
beneficial effects on the supporting structures
Further options to replace damaged teeth:
pressed ceramic crowns
pressed ceramic veneers
aesthetic Procera® Al-oxide ceramic crowns
aesthetic Procera® Al-oxide ceramic veneers
porcelain jacket metal covering crown
Veeners are used to correct discolouration, diastema (gap between teeth), chipping or minor abnormalities of position or shape.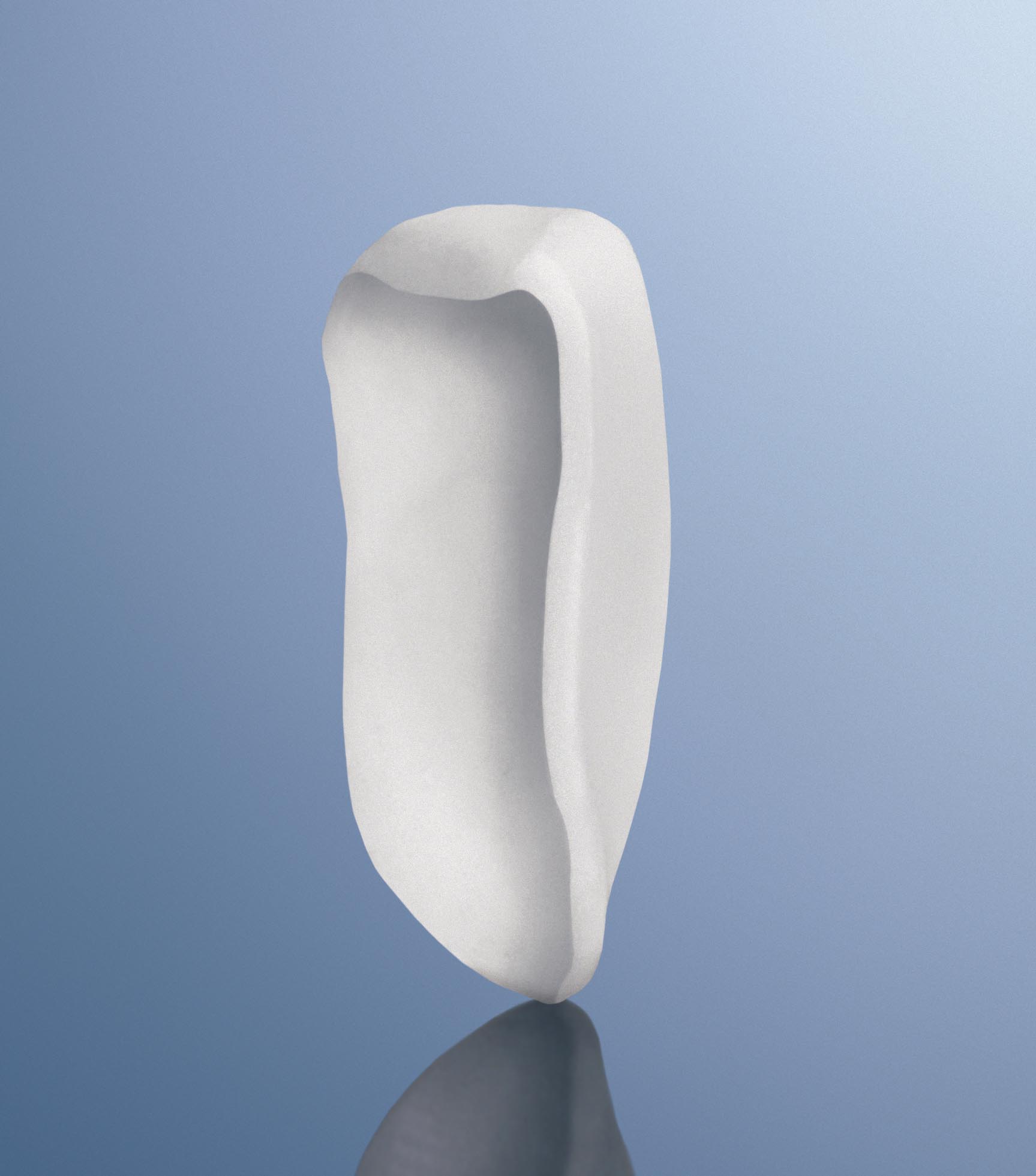 We can achieve excellent cosmetic results by placing the individually shaped fused porcelain on the surface of the tooth without grinding it.
II. Replacement of a single tooth
Short bridge: we can replace a single missing tooth with a short bridge. However, it requires grinding of the neighbouring teeth.
Implant: replacing a missing tooth with an implant does not require grinding of the neighbouring teeth.
III. Replacement of more than one tooth
According to recent guidelines we recommend fixed restorations.
We can replace missing teeth with a longer bridge. However, it requires grinding of the neighbouring teeth.
By placing implants we can make shorter bridges without damaging the neighbouring teeth. Short brides are more stable. With implants we can shorten the widths of the gaps between missing teeth and increase the stability of the bridge. We never connect anchor teeth and implants.
We can also replace missing teeth with partial removable dentures.
IV. Replacement of full missing dentures
Overdenture seated on a fixed bar based on four implants
Two implants with attachments (earlier we used ball-like clips) and an overdenture. Having two implants only may seem more attractive because of its lower price, but having four implants provides a better result in the long run.
Five implants with bonded or screw retained porcelain covered bridge or a metal free Procera® bridge.
All on four® by Nobel®: four implants with a porcelain covered bridge or a metal-free Procera® bridge.
Removable full denture: we mainly use it as a study model before implantation or if placing implants is not possible. We do our best to provide a high quality solution you can use safely.